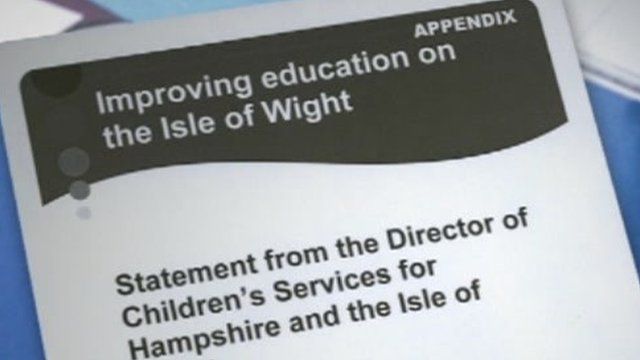 Video
Isle of Wight schools under pressure over GCSE results
This year's GCSE results are being keenly anticipated on the Isle of Wight after years of upheaval in the island's education system.
Last summer, the support for schools was considered to be so poor the government told Hampshire County Council to step in and take over from the local council.
The number of students gaining five good GCSEs, including English and Maths last year was 48.7%, lower than the national average of 59.2%.
It puts the Isle of Wight fourth from bottom in the national league table.
Go to next video: Anger over new school's £9m repairs