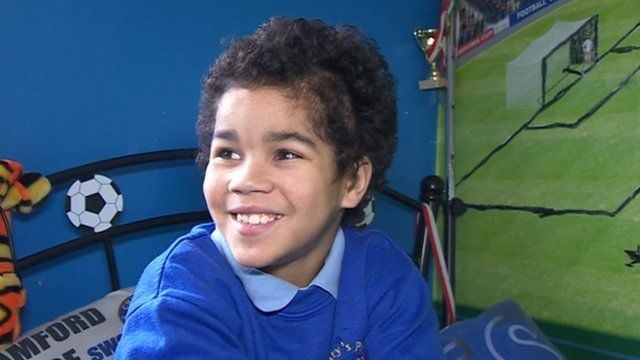 Video
Southampton boy, nine, survives accident as part of his skull is removed
A nine-year-old boy's life was saved when surgeons removed part of his skull and placed it in his stomach until it was ready to be reattached.
Jahfari Martin was treated at Southampton General Hospital's Children's Neurological Unit after he was hit by a car.
The boy, from Sholing, was in a coma and had swelling on his brain, so part of his skull was removed to relieve the pressure.
James Ingham spoke to him and his mother Sheryl Childs about his recovery.
Go to next video: Brain surgery for epilepsy sufferers