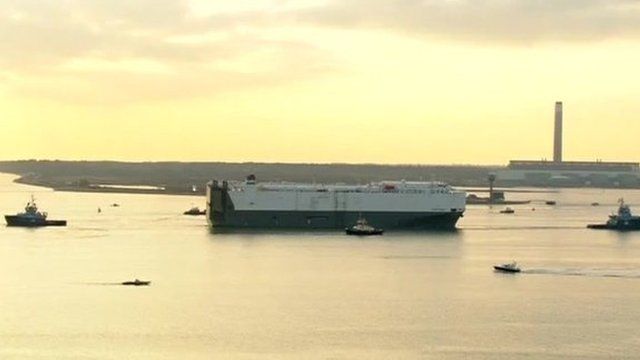 Video
Stricken Solent ship: Hoegh Osaka arrives in port
An investigation is starting into the reason why the Hoegh Osaka cargo ship began to list after leaving Southampton port on 3 January.
The vessel was towed back to the docks 19 days after being deliberately run aground on Bramble Bank on its way to Germany.
Salvors successfully rescued the ship and an investigation by the Marine Accident Investigation Branch is to get under way.
Go to next video: Hoegh Osaka towed back to port