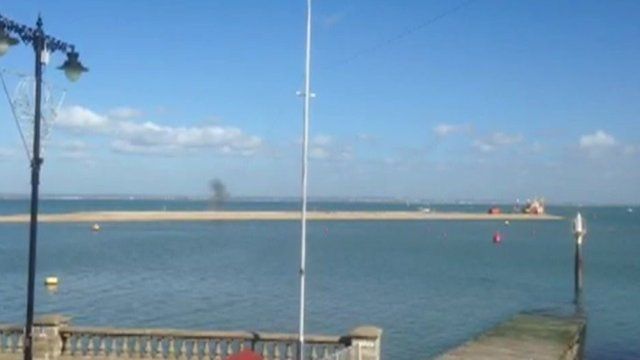 Video
Isle of Wight WWII device exploded on breakwater
A World War Two anti-aircraft round has been destroyed in a controlled explosion by Royal Navy bomb disposals experts.
The six inch (15cm) long device was found by construction workers on Thursday in shingle brought from Southampton for a new breakwater.
A Royal Navy team arrived on Friday and detonated the device on the breakwater at 12:35 GMT.
Go to next video: 'Fireworks to blame' for evacuation