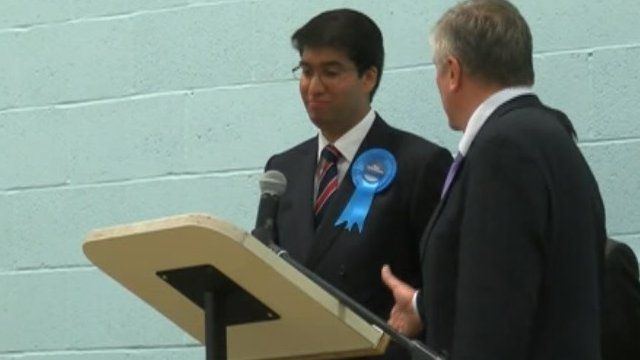 Video
Ranil Jayawardena refuses to shake hands with Robert Blay
Ranil Jayawardena has refused to shake hands with UKIP's Robert Blay during their post-results speeches following an alleged shooting threat.
Mr Blay offered to shake hands with his Conservative opponent, who held on to the seat at Hampshire North East following the count at Hart Leisure Centre, Fleet.
Police have started an investigation into alleged comments made by Mr Blay, who was filmed apparently threatening to shoot his rival.