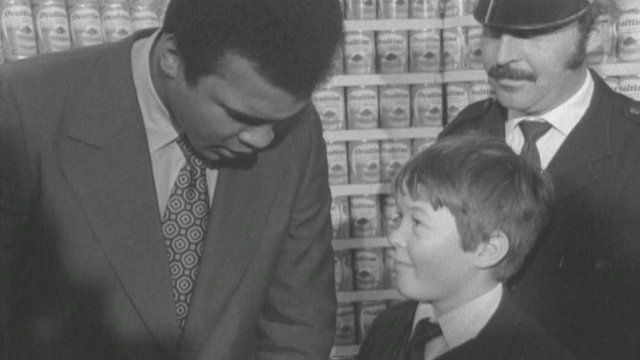 Video
Muhammad Ali's Hedge End supermarket visit remembered
A man who as a boy met Muhammad Ali when he visited a supermarket in Hampshire in 1971 has returned to the spot to relive his experience.
Ali died last Friday at the age of 74 in hospital in Phoenix, Arizona.
Larry Wellman, from Hampshire, was 12 years old when he met the legendary boxer in Hedge End.