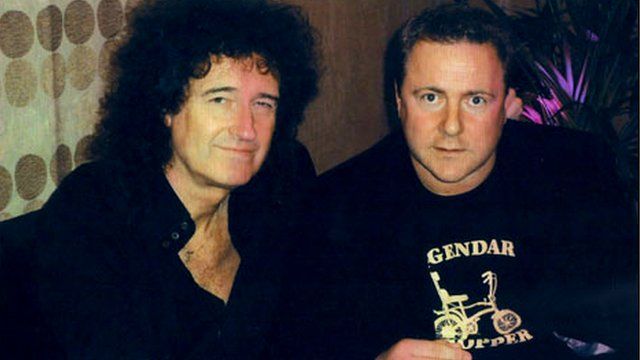 Video
About the John Bue memorial gig
A memorial concert for a popular Worcestershire dentist - has got celebrity backing.
John Bue, who ran the Dines Green Surgery, died in a motorbike crash in 2009.
He was a huge fan of the band Queen - and guitarist Brian May has sent a personal message to the gig organisers.
The father of two was a well-known figure in Wychenford - and his friends felt The John Bue Memorial Music Festival was the best way to celebrate his life.
It took place on 6 September at The Mason's Arms, with the money raised going to local charities. Bands and performers from across the county played but on one condition - that they performed a song by John's favourite band, Queen.