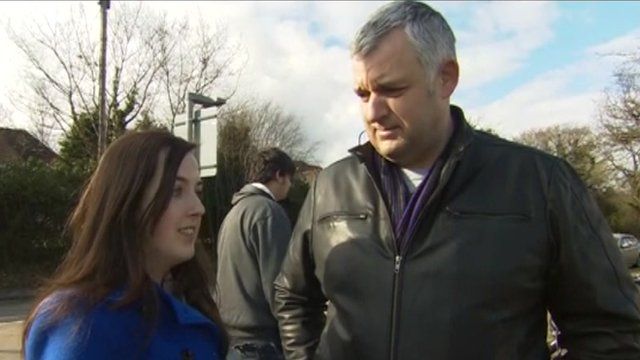 Video
Alvechurch school coach crash leaves village 'in shock'
A teacher who died in a coach crash in France has been described as "a really loveable guy" by one of the pupils at Alvechurch Middle School, where he taught.
Peter Rippington, 59, died in a coach bringing pupils back from a skiing trip in Italy.
Seventeen-year-old Rebecca Wilks said: "He was just the most amazing teacher - everyone used to call him a legend - he was just a really loveable guy."
Her father, Paul, said the whole village was in shock: "I've been talking to some of the parents and he taught them - he's been there so long."