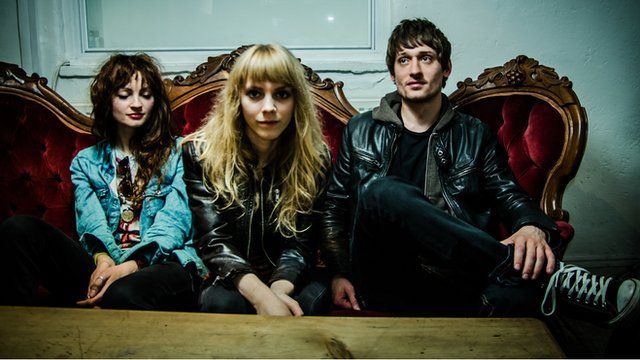 Video
Vault Of Eagles' BBC Introducing session at The Globe
Hundreds of people turned out on the streets of Hay-on-Wye to celebrate the success of Paralympic champion Josie Pearson.
Josie now has her own stamp and gold-painted post box in the town after clinching the discus title - breaking her own world record three times in the process.
With so much buzz around the area right now, we thought it was only right we should take our next BBC Introducing roadshow there - so that's exactly what we did!
The Globe at Hay is a converted chapel and has been playing host to many major events - like the HowTheLightGetsIn festival - and parts of the literary festival, too.
On the bill included the following artist - Vault Of Eagles, from Bewdley.
As Worcester's SLAP magazine described them: "Vault Of Eagles have already earned a serious reputation for delivering solid, edgy, hard-hitting rock, and the urge to watch and listen increases every time you see them perform.
"As their live show powers through dynamic sets of twisted, 70s-inspired grooves, Vault Of Eagles create a vast sonic spectrum that surely is the envy of many three-piece bands far and wide."