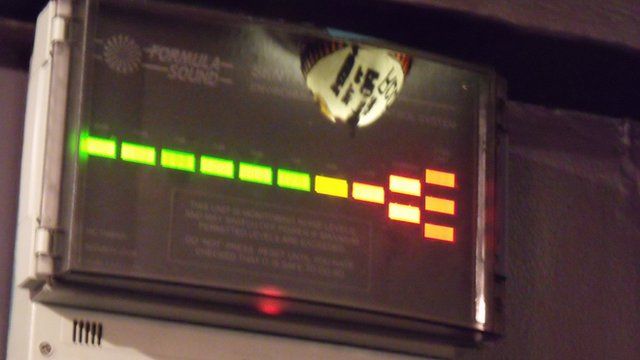 Video
Embrace The Chaos at the Pig & Drum in Worcester
I'm always partial to a bit of white noise and distortion and luckily there was plenty going at the risen-from-the-dead last chance saloon for metal-heads Pig & Drum in Worcester's Lowesmoor.
I'm a big fan of Psyflyer frontgirl Sophia but this particular solo set under the alias Sophnoise was spoilt by pedal failure - much better soon I expect.
This was a weird night - pretty much the norm then with most Pig gigs! Two of the bands were pretty much based in Liverpool now but have strong local links. First up was the amazing duo Americans, featuring ex-Toxic Pijjin drummer Jon AKA Trippy and Jake Stig on keyboards and mic. Both musicians feed their outputs into mixers which are then both systematically and randomly looped, distorted and then remixed - yes that includes the double-pedal drum kit as well! This was an experiment that worked to stunning effect and at worst was quite bizarrely distinctive - the most unique act I've seen in many a year.
It was good to, once again, check out the stoner grunge sound of Evolution Of Man at this Embrace The Chaos promotion. The Worcester four-piece say they aim to tell a story within each of their numbers, which are influenced by science fiction, horror films & books and historical events. What's for sure is that the Pig's on-the-wall noise meter was just about max-ing out throughout their set!
No escape from the red-zone either and a total mosh-fest ensued as The Bendal Interlude hit the stage. It's fair to say that raw and untamed pretty much describes their sound which seem to have a strong theme about pets with numbers like March Of The Sick Dog, The Mange and Cat Spats! They've attracted some fair reviews in the last couple of years as they've played round the country and appeared at Sonisphere in 2010. Like Americans they're based on Merseyside but they do feature Malvern lad Nat on lead vocals - so not so fast BBC Radio Merseyside!
Andy O'Hare