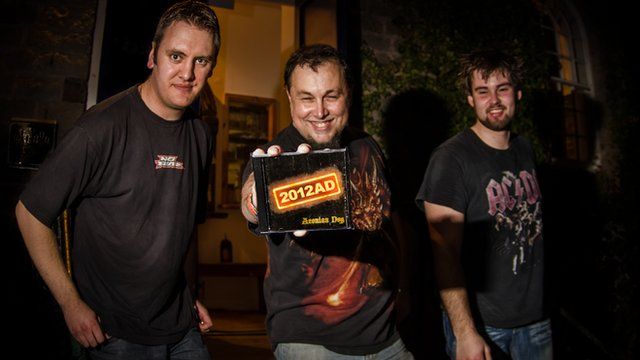 Video
Aeonian Dog's BBC Introducing session in Hay-on-Wye
Hundreds of people turned out on the streets of Hay-on-Wye to celebrate the success of Paralympic champion Josie Pearson.
Josie now has her own stamp and gold-painted post box in the town after clinching the discus title - breaking her own world record three times in the process.
With so much buzz around the area right now, we thought it was only right we should take our next BBC Introducing roadshow there - so that's exactly what we did!
The Globe at Hay is a converted chapel and has been playing host to many major events - like the HowTheLightGetsIn festival - and parts of the literary festival, too.
On the bill included the following act - Aeonian Dog, from Herefordshire.
When not in this band, Mart plays in Jack's Hammer, Alex in Reinforced and Blom in Mouth Full Of Whiskey.
They describe their sound as a driving and spontaneous blend of down-tuned, chunky riffage, distinctive vocals and fiery drumming.