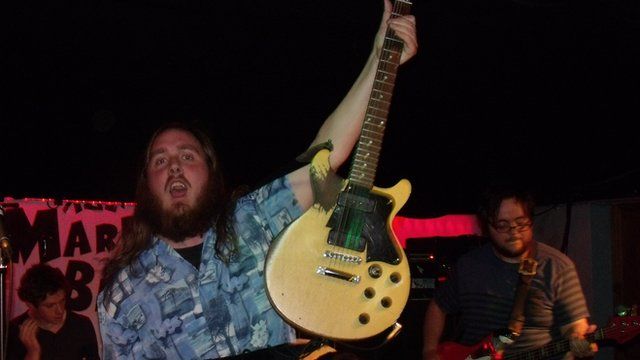 Video
The Marr's Bar, Worcester - 14.06.12
I popped along to the usually reliable Marr's Bar in Worcester for two of the acts that I've really loved seeing over the last couple of years, but I've got to admit I was a teeny bit crestfallen when I rolled up to find out that both This Is Our Youth and Calm Like A Riot had finished their sets 20 minutes earlier.
Steady Pedro are a solid bunch of emo-math-rockers in the same mould as the legendary Fallout Theory or Plot Against Paris with numbers like Buried and Walk Away, but I've heard a lot of this wall-of-sound with strategic pauses over the years and while it was fresh maybe six or seven years ago. I think maybe tastes have changed and this format doesn't quite cut my own personal mustard any more.
It seems like time hasn't been kind either for Backwash - the Pershore metallers were 'celebrating' 10 years of sporadic performances by playing a farewell gig - a great landmark but I'm sure that the likes of Phil and Ryan will have far greater luck with their current outfits Fights & Fires and This Is Our Youth - nuff said.
Andy O'Hare