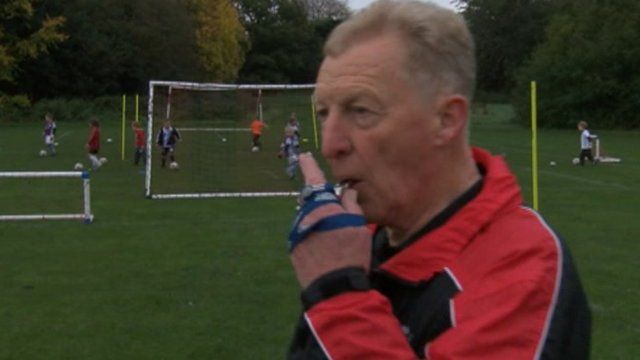 Video
Sports Unsung Hero: Football coach Frank Holliday shortlisted
Football coach Frank Holliday has been nominated for the 2013 West Midlands Sports Unsung Hero award.
He helped to form Droitwich Spa Boys and Girls Football Club in 1979 and has held different roles at the club, including chairman.
The club has grown from having just one team to 27 squads of 450 players of all different age groups.
Mr Holliday, 69, currently spends 17 hours a week coaching young players, mowing and marking out pitches, and sorting out kit.
He is one of five people to be nominated for the Unsung Hero category, part of the West Midlands Community Sports award.
The winners will be announced at a special ceremony at Birmingham's Villa Park on 4 December.