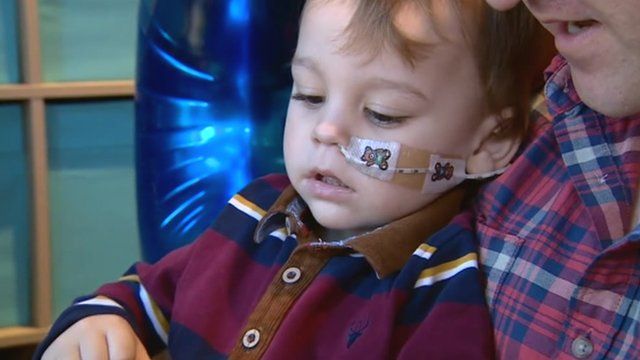 Video
Tom Phillips home for Christmas after tennis ball tumour operation
A two-year-old boy is spending Christmas at home after undergoing surgery lasting 12 hours to remove a brain tumour the size of a tennis ball.
Doctors were not sure that Tom Phillips, from Solihull in the West Midlands, would survive but he is now expected to make an excellent recovery.
Neurosurgeons at Birmingham Children's Hospital said the procedure was one of the most difficult they had ever performed.
Mr Guirish Solanki, consultant neurosurgeon at the hospital who performed the operation, said only 30 to 40 children are affected by this type of tumour each year in the UK.