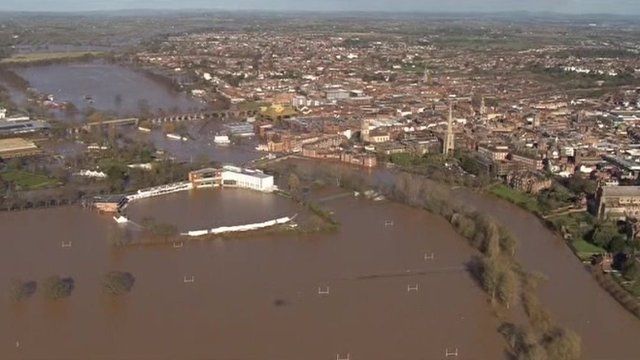 Video
Aerial images of flood-hit Worcester
The River Severn in flood-hit Worcester earlier reached its highest level in recent years.
The river water in the Barbourne area at 05:00 was 5.67m (18ft 7in), above the 5.64m level reached in July 2007.
It is the highest level reached since Environment Agency records began.
It later dropped to 5.58m (18ft 4in) but more rain is forecast on Friday.
Earlier, the Army arrived in Worcester to provide extra support to flood victims as flood warnings remain in place for the Severn, Avon and Wye in Worcestershire and Herefordshire.