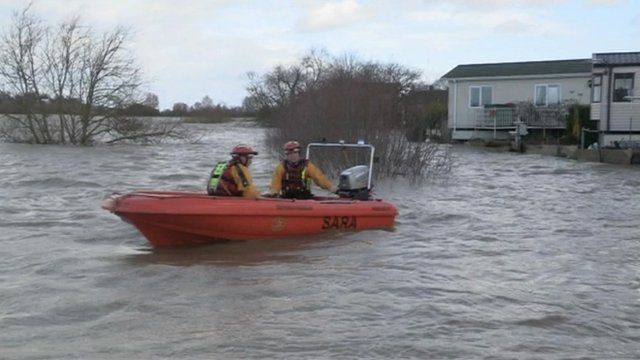 Video
Wyre Forest charity appeal after rescue equipment theft
A search and rescue charity is trying to raise £2,500 in order to replace stolen equipment stolen and repair damage.
The windows of two rescue vehicles were smashed and tools, fuel and a lifeboat were taken in the raid at the Severn Area Rescue Association (SARA) station in Wyre Forest, near Kidderminster, on Monday.
SARA's volunteers helped to evacuate people from their homes during widespread flooding earlier this year.
Chairman Paul Watkins said volunteers were "absolutely heartbroken and distraught" over the raid.