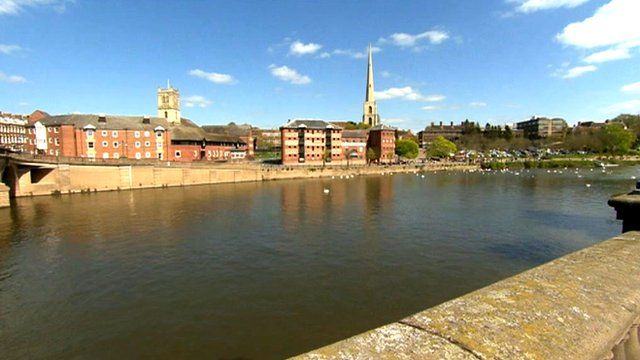 Video
Worcester tourism recovering after flood devastation
After the devastating floods earlier this year, shops and businesses in Worcester are hoping the Easter Holidays will give a welcome boost to the local economy.
Some businesses had to close for months after the River Severn through the city burst its banks.
BBC Midlands Today's Kevin Reide went to the city centre and spoke to restaurant owner John Bishop, department store manager, Blanche Abbott, and tourism officer Roy McDonald, to find out if the city is recovering from the impact of the floods.