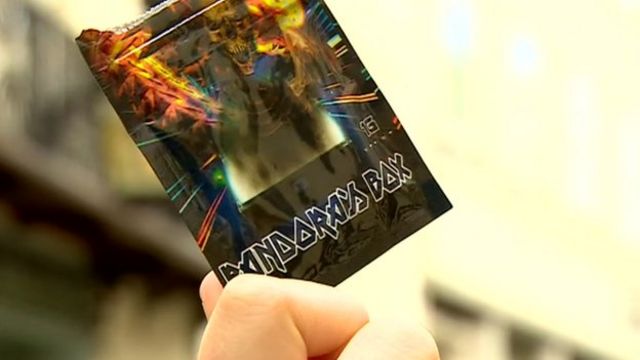 Video
Worcester legal high 'contains toxic chemical'
A legal high bought in a Worcester market contained potentially harmful chemicals, a BBC investigation discovered.
The drug called Pandora's Box contained not only detergent, but also chemicals known to cause heart attacks.
Ian Bird, from Sutton Coldfield, became addicted to the drug which mimics the effects of cannabis.
"Cold sweats, hot sweats; I could go without one for probably 20 minutes...and then I'd have to have another one", he said.
Forensic Toxicologist Dr Simon Elliott said: "We have seen some cases where users have taken these drugs and then collapsed and died".