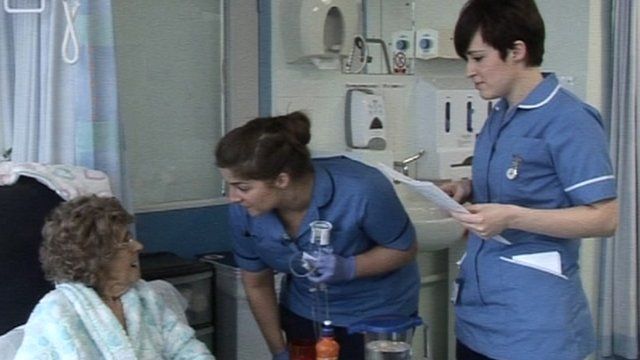 Video
Hull Royal Infirmary cuts broken hip patient deaths by third
The number of people dying after breaking their hip has been cut by almost a third at Hull Royal Infirmary, according to Hull and East Yorkshire Hospital NHS Trust.
The trust said they dealt with around 500 people with hip fractures every year, most of them elderly.
Nurses have increased the number of ward rounds and have introduced better pain relief and specialist physiotherapy for patients.