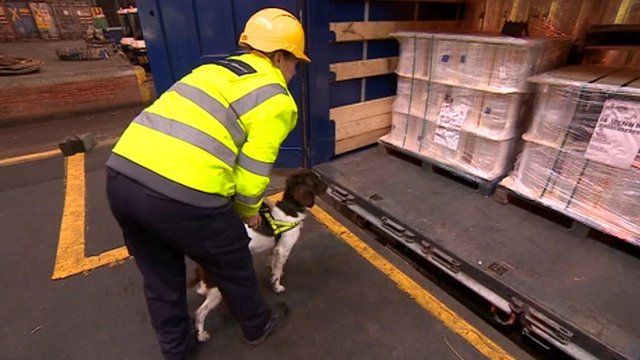 Video
Humber estuary ports see an increase in pre-Christmas smuggling
Border Force officers in the Humber ports say they have seen an increase in smuggling in the run-up to Christmas.
The assistant director Kevin Parsons said seizures of alcohol, tobacco and drugs at Hull and Immingham had all risen since September.
Mr Parsons said: "Christmas for the smuggler is pretty much the same as for an honest trader, there's a build up of business."