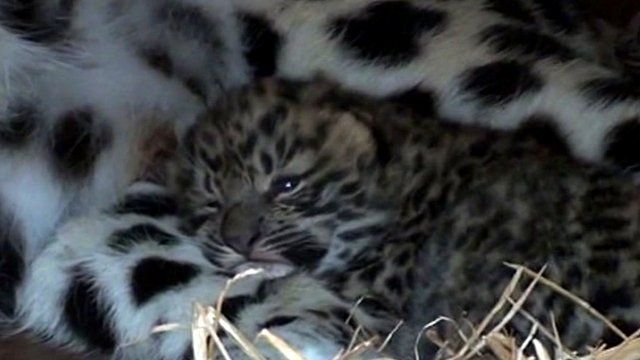 Video
Rare Amur leopards born at Wildlife Heritage Centre
Two rare Amur leopards have been born at the Wildlife Heritage Centre in Smarden, Kent.
Only about 25 to 30 Amur leopards remain in the wild, making it the most endangered big cat in the world.
A conservation plan has been drawn up to breed the leopards in captivity, then take them back to the Amur Valley in Russia where they will live in a protected reserve.
08 Jun 2012

From the section

Kent