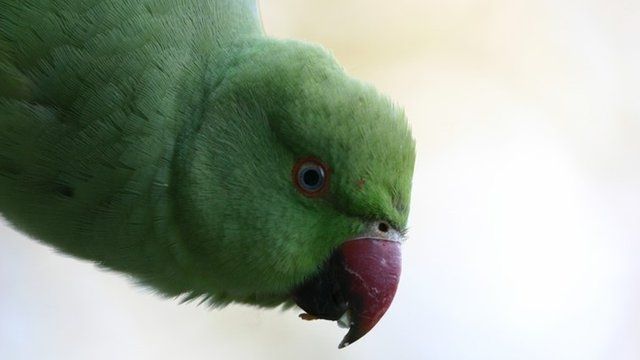 Video
University of Kent scientists study impact of ring-necked parakeets
Scientists from Kent are leading a four-year international study into the impact of ring-necked parakeets.
The researchers will examine the problems the birds, which are thought to number about 32,000 in the UK, might be causing in urban and rural areas.
The species, not native to Britain, is believed to have been founded from just a few escaped pet birds in 1969.
One of the biggest colonies is in Ramsgate.
Yvette Austin, BBC South East Today's environment correspondent, spoke to Jim Groombridge, from the University of Kent, and Rolf Williams, from the RSPB.
03 Mar 2014

From the section

Kent