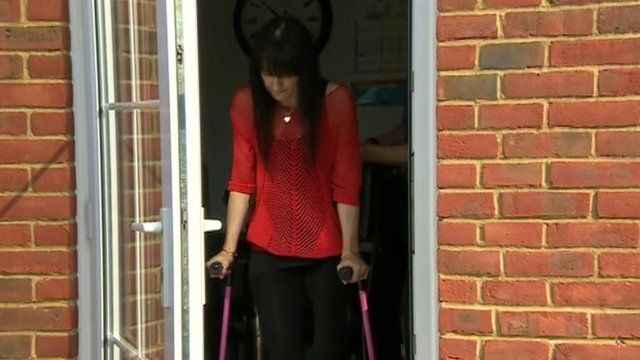 Video
Pain syndrome mother in Kent Police pension row
A mother who is in constant pain from a disease called Complex Regional Pain Syndrome been told that she will not get a pension by the police force who dismissed her in case she gets better before she reaches retirement age.
Maxine Difford, 40, worked for Kent Police for 11 years but had to leave because of the condition that has left her with a persistent burning pain in her leg.
She told BBC reporter Nafisa Sayani the loss of her wage had left the family financially stretched and she worried every day about whether they would be able to keep their house.
Kent Police said it had no discretion over regulations set out by the local government pension policy and could not overturn the decision.
Go to next video: Children living with constant and incurable pain