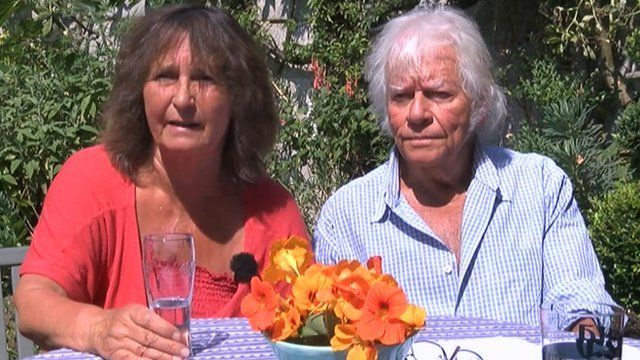 Video
Richard Fearnside: Ferry CCTV petition signed by 96,000
Nearly 100,000 people have signed a petition calling for CCTV on ferries which was started by the parents of a man who disappeared from a P&O ship.
Richard Fearnside, 30, of Whitstable, Kent disappeared on the P&O Pride of Kent ferry in May last year, after going on deck for a cigarette.
BBC South East's Ian Palmer talked to Marianne and Bob Fearnside, Andy Roberts of Dover Marine Services and Julian Brazier, Conservative MP for Canterbury and Whitstable.