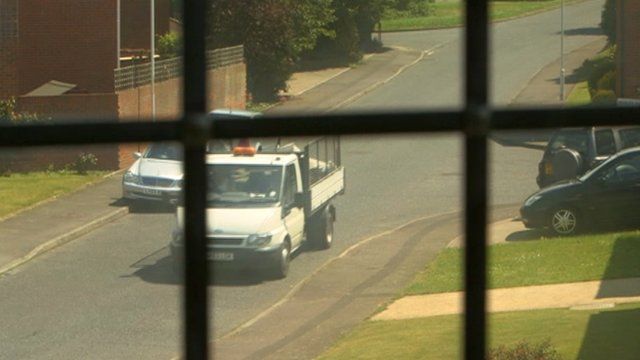 Video
Fly-tipping along Kent country lanes
People who repeatedly fly-tip can now be hit by tougher penalties, with new sentencing guidelines being brought in.
The maximum possible fine a court can issue to a large company will be £3m, while a "man and a van"-type company taking household waste and dumping it in the countryside could face a fine of up to £95,000 for causing serious harm.
Lower-level offending could attract fines of up to £10,000 and individuals who break the law could serve up to three years in jail.
One man - who was registered with the Environment Agency to carry and dispose of waste - was caught by BBC South East, dumping large amounts of rubbish in country lanes in Kent after dark, blocking roads and leaving the council needing to clear up the mess.
In a month-long investigation, some rubbish was fitted with a tracking device, allowing BBC reporters to see where it was being taken and when and where it had been dumped.