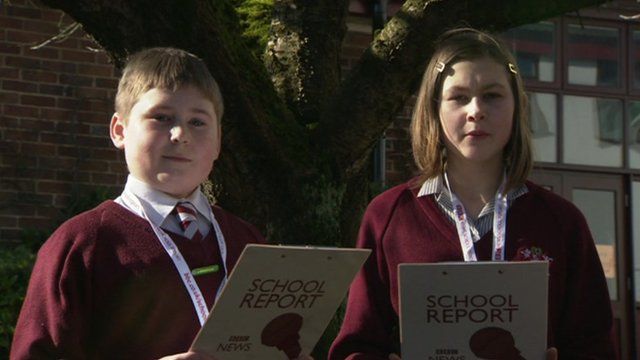 Video
School Report 2012: Pupils in Blackpool investigate space travel
Pupils in Lancashire have taken a giant leap towards understanding the future of space travel for BBC School Report.
Students from Saint Aidan's Church of England Technology College near Blackpool interviewed BBC Science Correspondent Sarah Cruddas.
The report is part of a BBC project in which 11-16-year-old students create video, audio and text-based news items for a real audience.
BBC News' School Report Day is on 15 March.