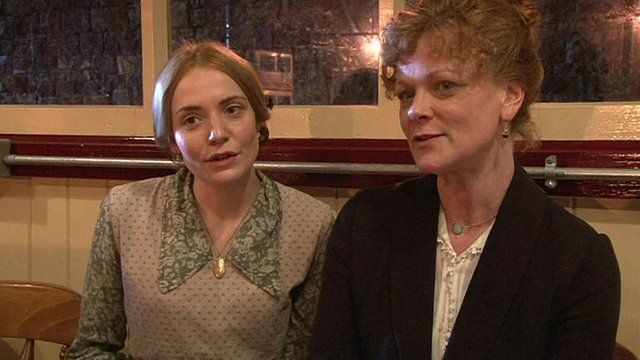 Video
Behind the scenes at BBC One's The Preston Passion
The cast and crew of the BBC's Easter spectacular, The Preston Passion, have offered a glimpse of what is in store for viewers with a behind-the-scenes tour.
The TV play is to be screened on BBC One on Good Friday and is a combination of spectacular mass participation performance and three original recorded dramas.
The three stories, based in Preston past and present, draw on the themes of the story of Christ's condemnation and crucifixion.
Director Daniel Wilson said the city had been "incredibly warm and incredibly welcoming".
"It's a very exciting city; I hope that we've reflected some of that energy and colour in the film and that the people of Preston will be very proud of the whole event," he said.
The Preston Passion stars Samantha Bond, Tom Ellis, Christine Bottomley, Pooky Quesnel, Ronald Pickup and Paul Barber and will be presented by Fern Britton.