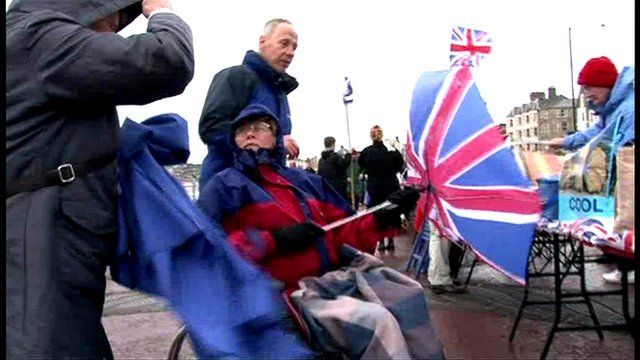 Video
Morecambe hosts Diamond Jubilee promenade party
Rain did not dampen spirits in Morecambe where the Diamond Jubilee party took place along a 1.5 mile (2.4km) stretch of the promenade.
Some 550 tables were set stretching from the landmark Polo Tower theme park site to Morecambe Bay lifeboat station.
Organiser Tricia Heath said: "Fingers crossed the weather will get better, but it won't stop our party."
Morecambe hosts promenade party
See all the latest Diamond Jubilee news and features at bbc.co.uk/diamondjubilee