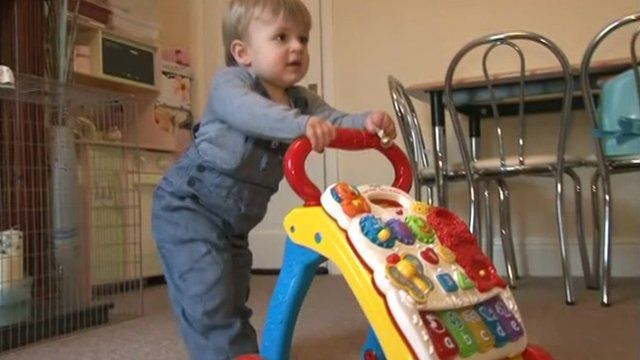 Video
Amputee toddler Louie Jenkins takes first steps
A toddler who had his legs amputated below the knee after contracting meningitis has taken his first steps.
Eighteen-month-old Louie Jenkins, from Colne, was given his first prosthetic legs in June and has been learning to walk on them for a few hours each day.
His mother Julie said: "He's doing so well with his prosthetics, that when he wants to run around when he's older. I'm sure he will do."