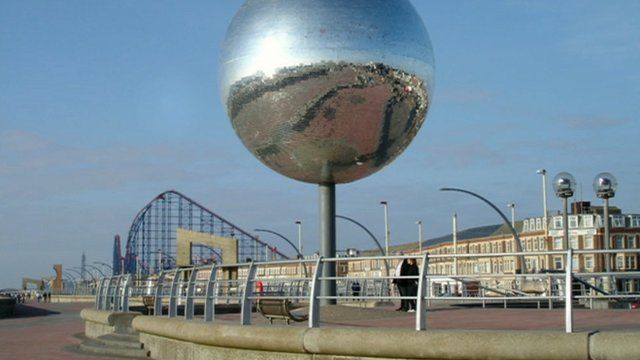 Video
Blackpool in bid to boost resort visitor numbers
Tourism officials in Blackpool are hoping a new pass that offers discounts to some of the resort's attractions will counter a fall in visitors staying at hotels and guest houses.
Statistics recorded by the national Omnibus survey, carried out by the Office for National Statistics. showed that while more people came to Blackpool for days out last year, fewer people stayed overnight.
Natalie Wyatt, from Marketing Blackpool, said hoteliers needed to play their part in promoting the resort.
But Wayne Burrow, who moved to Blackpool to open a small hotel, said he was struggling and may have to sell up.