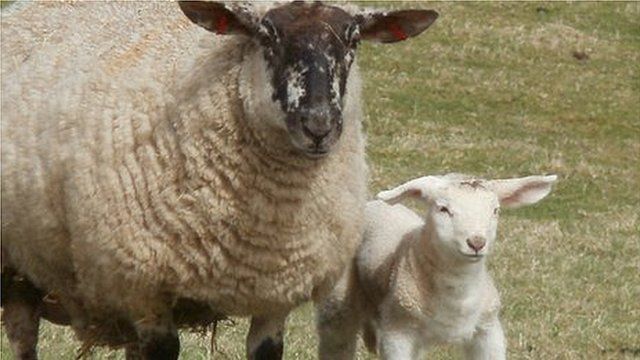 Video
Supersized lamb from Honey Hole Farm, Bacup saved from the chop
A farmer from Lancashire believes one of her ewes may have given birth to the heaviest lamb in the world.
Emma Jackson who runs Honey Hole Farm, in Bacup, with her husband, said their ewe which they have nicknamed Geraldine gave birth to a lamb weighing 24lbs on Friday.
The family has named the lamb Joan and said she will be spared from going to market.
Mrs Jackson said: "We've no plans for her to go anywhere.
"We hope she'll live a long life and have babies of her own."