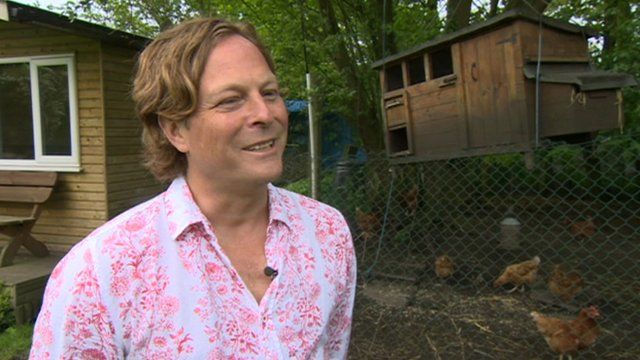 Video
Chicks away: flying coop out-foxes intruders
A Lancashire man could become the "saviour of hen kind" after designing a hoist to raise his chicken shed off the ground and out of reach of foxes.
Darren Steele from Lathom is a software developer whose pet hens were becoming a victim of night-time fox raids.
In a bid to out-fox the animals he built a computer-controlled hoist that raises his chicken shed about 8ft (2.5m) off the ground at sunset and lowers it back at sunrise.
"It took months and months to build and cost a lot more than the chickens... but it's been worth it," he said.