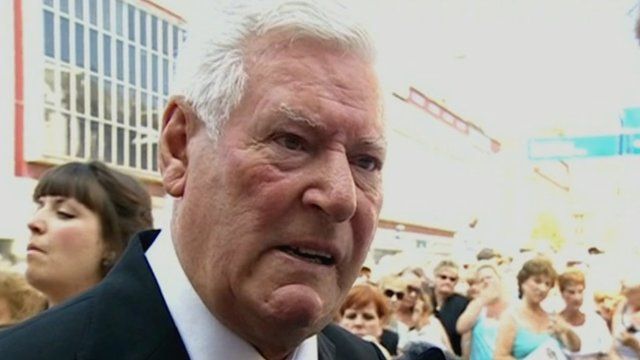 Video
Showbiz tributes to 'amazing' Bernie Nolan
Showbiz stars joined thousands of people in paying tribute to singer and actor Bernie Nolan at her funeral in Blackpool.
The funeral was held at The Grand Theatre for Ms Nolan, who was lead singer of girl group The Nolans.
Among the mourners were comedians Bobby Ball, Tommy Cannon and Roy Walker.