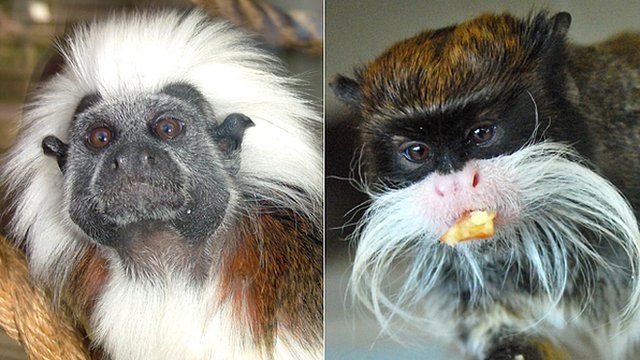 Video
Blackpool Zoo's cotton-top and emperor tamarin monkeys stolen
Five monkeys have been stolen during a break-in at Blackpool Zoo.
Two female and one baby cotton-top tamarins and two male emperor tamarins were taken when thieves broke into their enclosures on Tuesday night.
Lancashire Constabulary's Andy McWilliam said officers were "making inquiries across Europe" as there was "definitely a market for the monkeys".