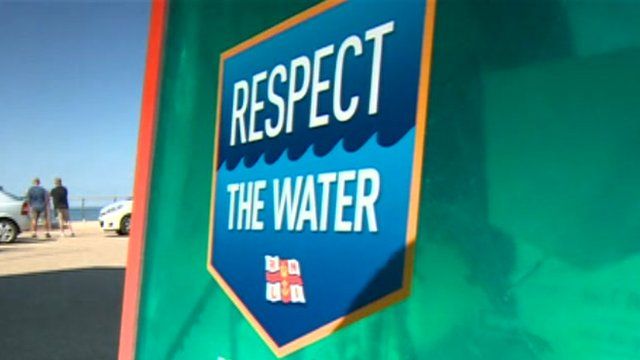 Video
RNLI beach safety campaign warns of drowning danger
A mother whose son drowned at a Lancashire resort has backed a safety campaign launched by the Royal National Lifeboat Institute (RNLI).
Anne-Marie Sagar's, whose son David drowned after slipping off the sea wall at Blackpool in 2012, said the sea is powerful and dangerous.
"David was aware and he was careful, but it only took one slip and he was taken from us," she said.
Tony Clarke, from the RNLI, said people should take "a moment of thought" before they do anything near water.