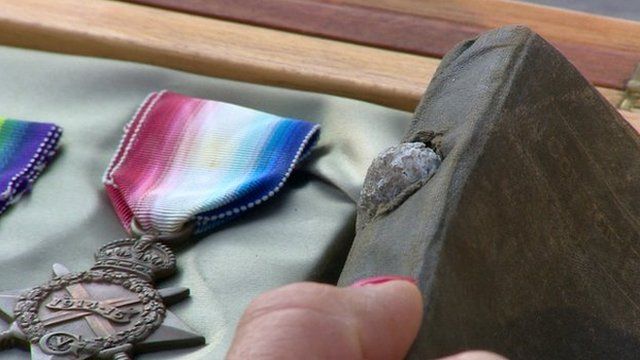 Video
Gallipoli: Shrapnel hit Blackburn survivor's prayer book
Commemorations are taking place in Turkey to mark the storming of the beaches at the start of the disastrous Gallipoli campaign.
Sgt Harry Blackledge from Blackburn was one of those soldiers who fought and survived in Gallipoli.
His grandchildren said they would not be here if it was not for his prayer book.
BBC North West Tonight reporter Nazia Mogra has Harry's amazing story.