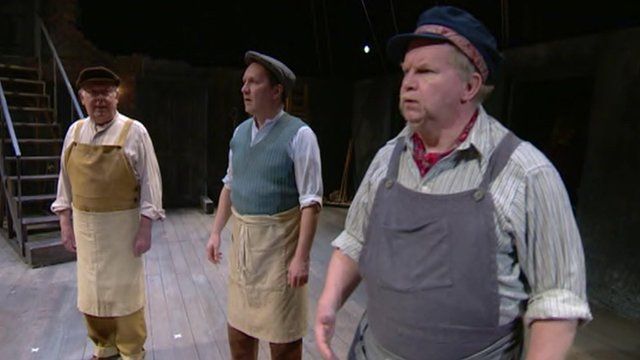 Video
Amateurs join Royal Shakespeare Company for Blackpool show
Six amateur actors from Lancashire are performing A Midsummer Night's Dream with the Royal Shakespeare Company (RSC) at the Grand Theatre in Blackpool.
The aim is to give amateur actors the opportunity to work with professionals as part of a nationwide tour to mark the 400th anniversary of the playwright's death.
The actors from Poulton Drama Group have rehearsed separately under the guidance of their own director, with visits form the RSC's creative team.