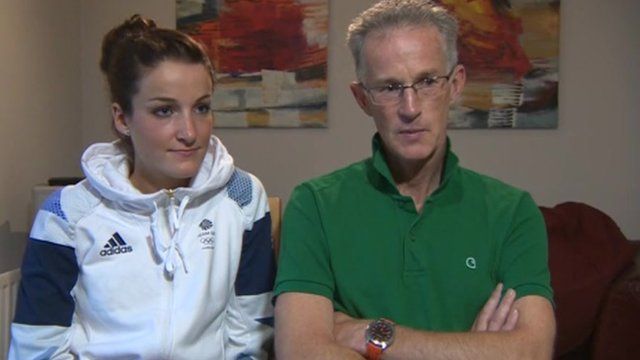 Video
Lizzie Armitstead comes back home
Olympic silver medallist Lizzie Armitstead explained how she felt now she was back in Otley.
She said that her medal - the first for Great Britain in the Games - meant more to her now she was back at home.
Her father, John, joked he was avoiding the town centre at the moment because of the number of people stopping him in the street.