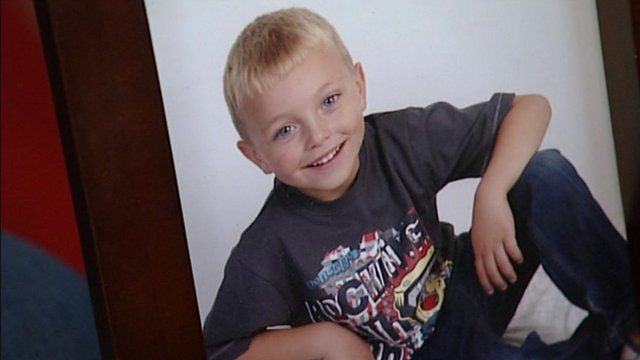 Video
M1 death officer Mark Goodlad comforted grieving family
A lorry driver has been jailed for causing the death of a police officer on the hard shoulder of a motorway.
PC Mark Goodlad, 41, of Goole, East Yorkshire, was helping a stranded motorist when he was killed on the M1 near Wakefield in October 2011.
Weeks before his death PC Goodlad was a family liaison officer for the family of a six-year-old boy who died in a hit-and-run crash.
Owen Wightman's mother Joanne and grandmother Colleen Gamble paid tribute to the officer.