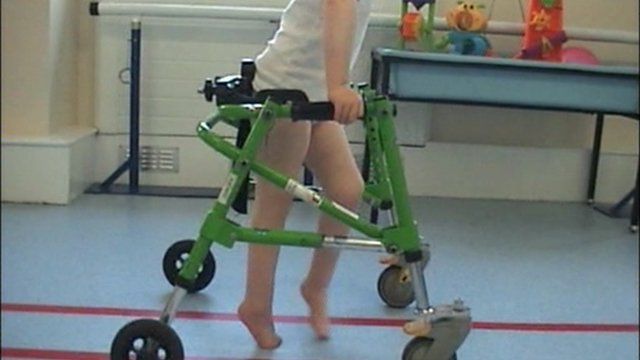 Video
Leeds General Infirmary offers cerebral palsy SDR op
An operation which can improve the ability of some children with cerebral palsy to walk is being offered in Leeds.
The selective dorsal rhizotomy (SDR) operation aims to improve movement by cutting some spinal nerves.
Prior to it being introduced in the UK last year, some parents had raised thousands of pounds for their children to have SDR in the USA.
BBC Look North's Jamie Coulson met three-year-old Ella, the first patient to have to procedure at Leeds General Infirmary.