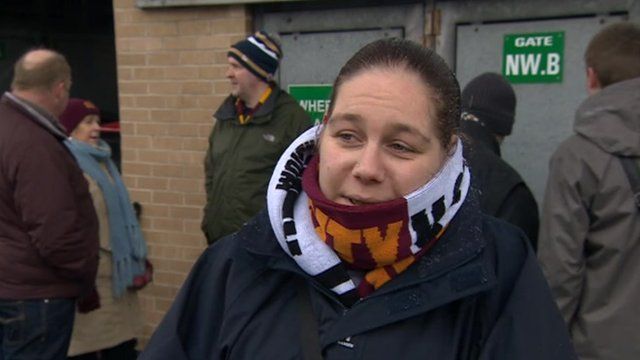 Video
Bradford City fans brave elements for Wembley tickets
Bradford City fans are queuing overnight outside Valley Parade to buy Wembley tickets.
Despite the wintry weather, some fans are waiting to have a chance to buy the tickets on Thursday.
Last month, Phil Parkinson's side became the first team from the fourth tier of English football to reach a League Cup final in more than 50 years.
Their route to Wembley saw them cast aside a trio of Premier League teams: Arsenal, Aston Villa and Wigan.
Phil Bodmer reports for Look North.