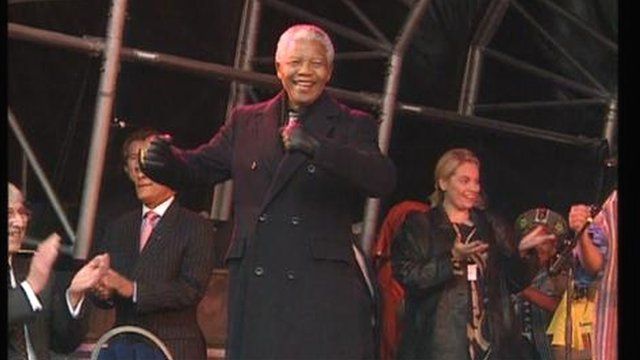 Video
Nelson Mandela's links to Leeds
Tributes have been paid to the former South African President Nelson Mandela, who was made an honorary freeman of Leeds during a visit to the city in 2001.
As Mr Mandela took the stage at Millennium Square, thousands of people cheered.
Bernard Atha, who was the city's mayor at the time, said: "There were few people who carried the same authority and gentleness and aura."