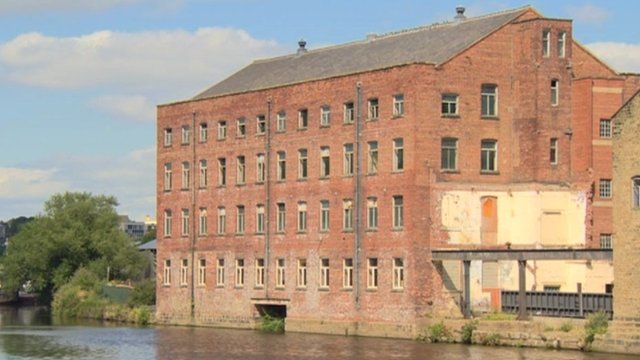 Video
Hepworth Wakefield turns old mill into new gallery
The Hepworth gallery in Wakefield is preparing to open its new 600 sq m art space, which has been created in a 19th Century mill.
The ground floor of Caddies Wainwright Mill has been transformed into The Calder.
The inaugural exhibition, by Turner Prize-nominated artist Roger Hiorns, opens on 30 August.
Go to next video: Blue council flat artwork's new home