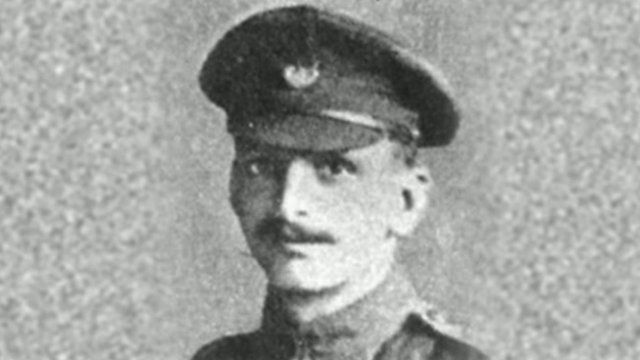 Video
WWI Leeds soldier Sgt Laurence Calvert honoured
The family of a former miner who served in World War One have returned to his old school in Leeds to honour him.
Sgt Laurence Calvert was awarded the Victoria Cross for bravery after saving his battalion during the Great War.
He was a former pupil at Cockburn High School in Beeston, where a memorial was held on Armistice Day.