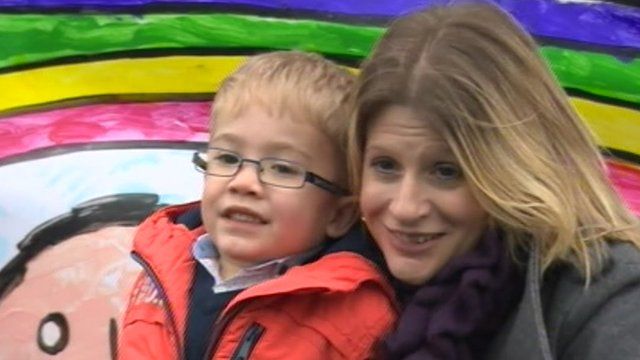 Video
Sam Brown, 6 from Otley, hands in a petition about drug costs.
A six-year-old boy with a rare disease has taken a petition to Downing Street calling for the NHS to pay for a life-extending drug.
Sam Brown, from Otley, has Morquio a condition that stops his bones growing properly.
The drug he needs costs £500 pounds a day but Sam's funding is to cease in May, so the family made the lobbying visit.