Media player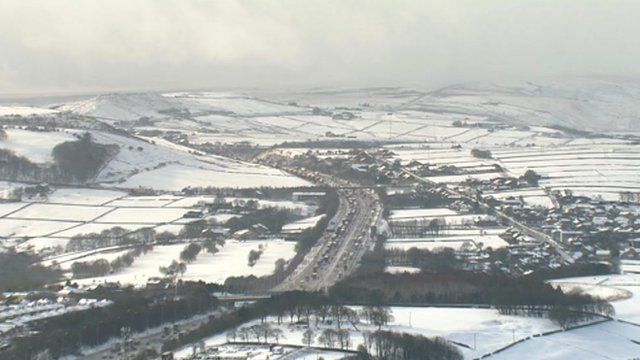 Media playback is unsupported on your device
Video
Aerial views of a wintry West Yorkshire
Snow has caused disruption and travel delays in Yorkshire but from above the white-out has a picturesque quality.
During the morning rush hour many commuters found themselves stranded in queues for two hours or more on the M62 in West Yorkshire.
Schools were shut and some trans-pennine trains were cancelled due to snow, sleet and hail showers.
These views were captured by a helicopter high above the congestion.