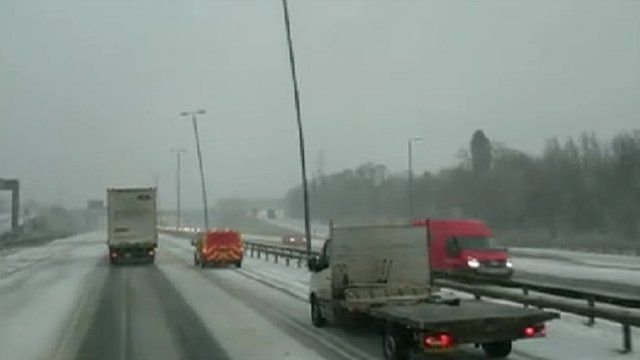 Video
Wintry weather whips motorway lamps
Footage shows lamps on the M62 motorway at Lofthouse in West Yorkshire taking a battering from the wintry weather over the last 24 hours.
The Highways Agency said the motorway lights were subjected to "vortex shedding", which is when the natural frequency of the lamp column matches the speed of the wind.
The agency said it only happened at certain wind speeds and was a "known, but fairly rare event".
The footage was captured on motorist Bob Hill's onboard camera.