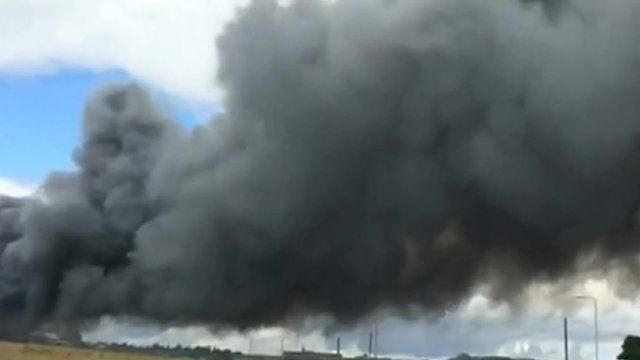 Video
Firefighters tackle large blaze at industrial site
About 50 firefighters are tackling a blaze at an industrial site containing 25 lorries in West Yorkshire.
The fire is at Bowlshaw Lane, Northowram, near Shelf, Halifax, and police have been advising motorists to seek alternative routes.
Supt Owen West said fuel tanks on vehicles inside the premises were exploding and advised people to stay inside for safety.
Supt West added the fire was at a garage containing scrap vehicles, there had been no reported injuries and the "smoke plume looks more serious than it is".
Footage by Vicky Feather.