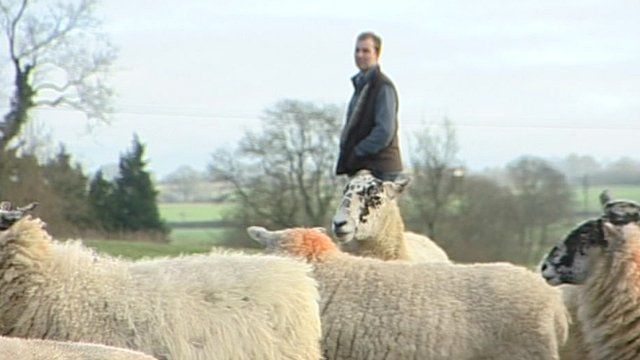 Video
Mild winter affects wheat crops on Leicestershire farm
A farmer in Leicestershire has said the mild winter is having a negative effect on his crops.
Andrew Rees, who runs a farm in Kings Norton, said his wheat crop has carried on growing because of the unusually warm weather.
Mr Rees said some leaves had succumbed to disease which the winter normally killed off.
He added: "We haven't had the cold spell which puts the crop into its dormant winter stage."
Simon Ward reports.