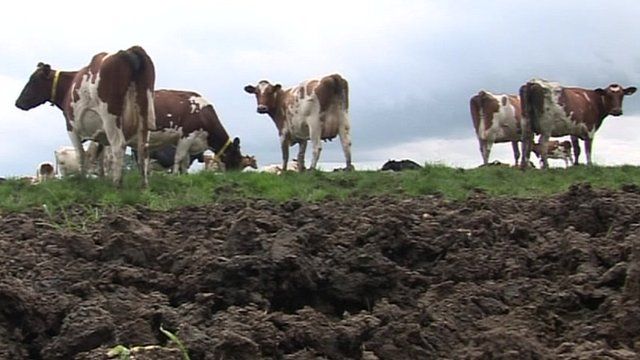 Video
Leicestershire farmer fears heavy rain may hit profits
A Leicestershire dairy farmer has said the recent wet weather has made this year one of the most challenging of the past 70 years.
Martin Barnes, of Southfields Farm in Somerby, said much of the ground at his farm has been waterlogged and feeding his 120 cows has become difficult, affecting the quality of milk produced and possibly the profits.
He fears the problem could continue until after the winter.